The Retro Vibe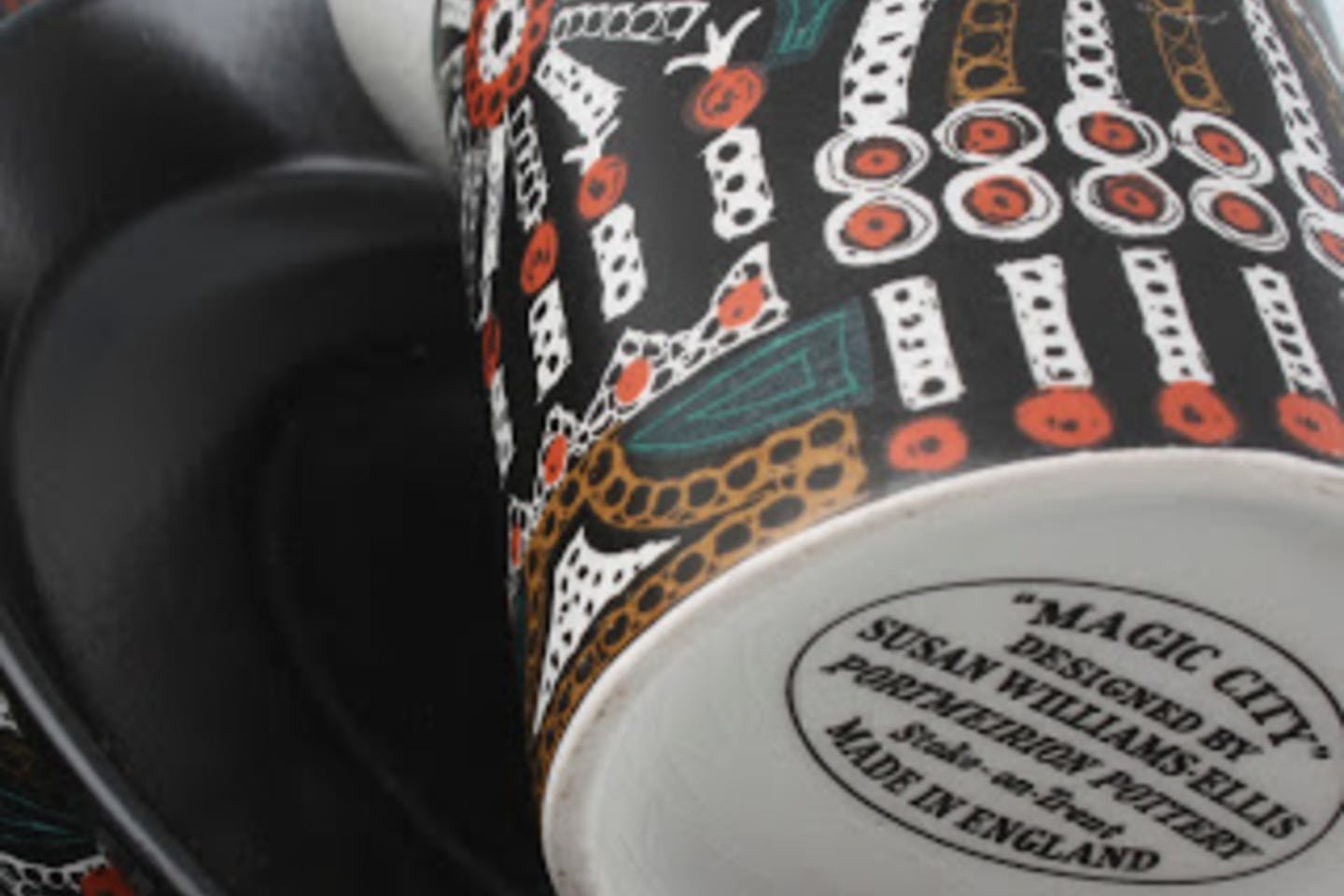 It's a great time to be a fan of creative crafting, upcycling and retro homeware – there are so many TV programmes and blogs full of ideas. And if looks from the 60s are particularly your thing, we can point you in the direction of some must-see tableware patterns from the era from our replacement china range!
Magic City
Dating from 1966, Magic City is the brainchild of the founder of Portmeirion Pottery, Susan Williams-Ellis. The shape of this range is called Serif, which remains one of the most iconic shapes in 60s ceramic design. Striking towers, domes, stars and moons grace this fabulous pattern – it really is a standout look.
Totem
Another Portmeirion pattern, Totem , was launched in 1963 and instantly became a hit – so much so that Portmeirion struggled to keep up with demand!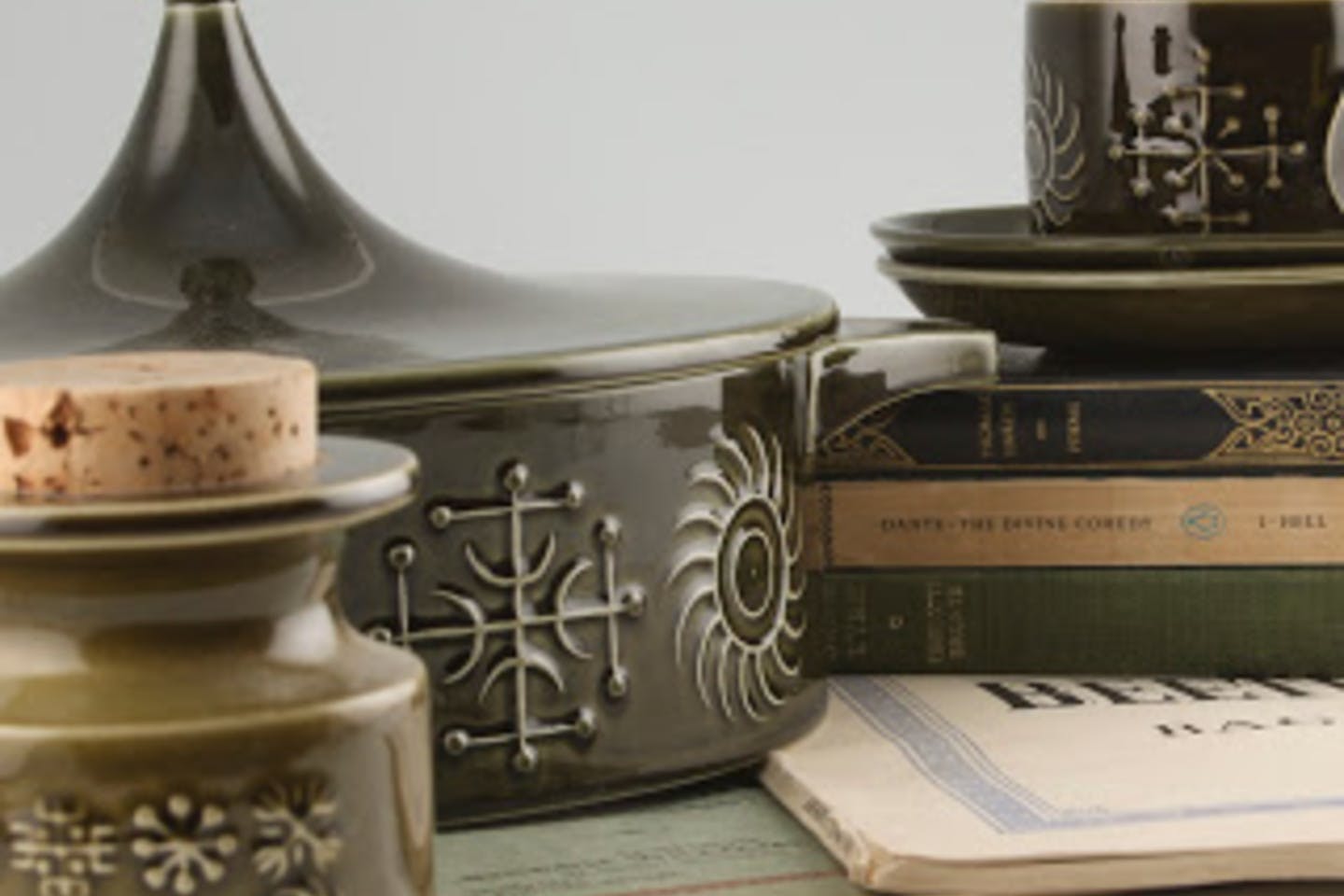 Using the same Serif shape as Magic City, Totem's super embossed abstract shapes are perfect for creating that 60s vibe and was produced in a few different colourways.
If you're after a similar look but don't quite fancy these bold patterns, why not have a browse online through some of our other pre-owned collections. You'll find some more groovy patterns from Portmeirion and plenty of choice in Hornsea, Midwinter and Meakin.
< Return to blog