Spotlight on… Lambethware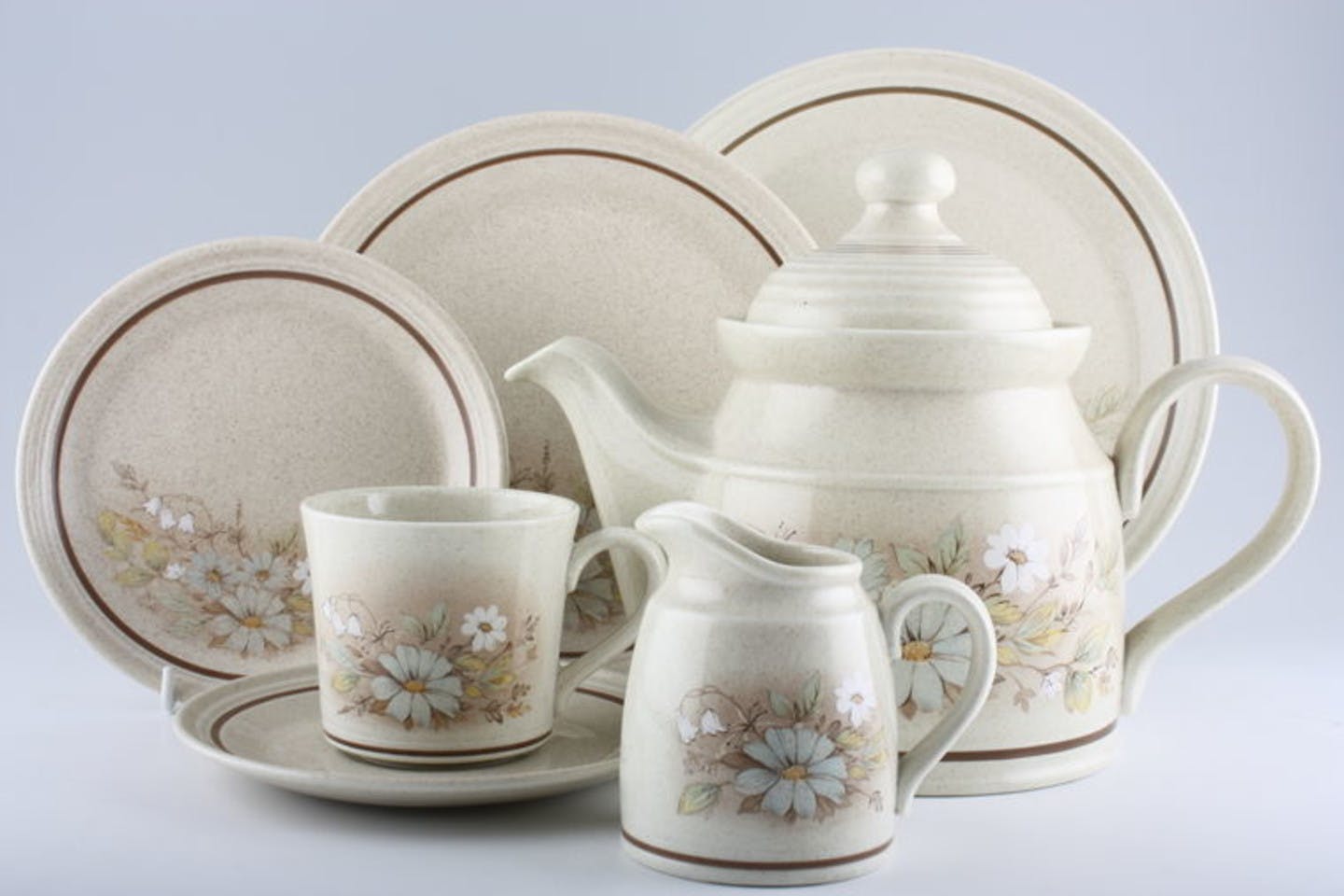 A firm favourite with customers and the Chinasearch HQ team alike is Royal Doulton's Lambethware range, which you'll also hear called Lambeth Stoneware.
When this oven-to-tableware range made its first appearance in 1974, it revived a hugely successful period for Doulton & Co (as it was then called) between 1860 and 1890 when it manufactured domestic and ornamental salt-glazed stoneware with patterns created by artists from nearby Lambeth School of Art.
At its peak in the 1890s, the art school employed over 350 artists to design patterns for what became affectionately known as Doulton Ware. But with the death of Queen Victoria in 1901 and a move away from a desire for intricately ornamented stoneware came a decline in its popularity and, with it, the gradual demise of the Lambeth works, which closed in 1956.
Lambethware: traditional charm with modern practical advantages
In 1974, with the Lambeth name still strong, Royal Doulton Tableware (as was the company name from 1973 to 1993) reintroduced 'Lambethware' to the market as a casual tableware brand that provided the solid, rather rustic appearance of stoneware but with distinctive patterns that brought a natural country feel to the table.
Advances in technology introduced a bold embossed effect within the elegant patterns, and this new range carried over strength and robustness from its rich inheritance.
With new Lambethware, which was in production from 1974 until 1992, Royal Doulton revived a great English stoneware tradition. Adding to its beauty and charm, and certainly enhancing its appeal to customers, was its practicality for modern-day usage: Lambethware was machine washable, oven proof, freezer proof and detergent proof, all while being deceptively robust.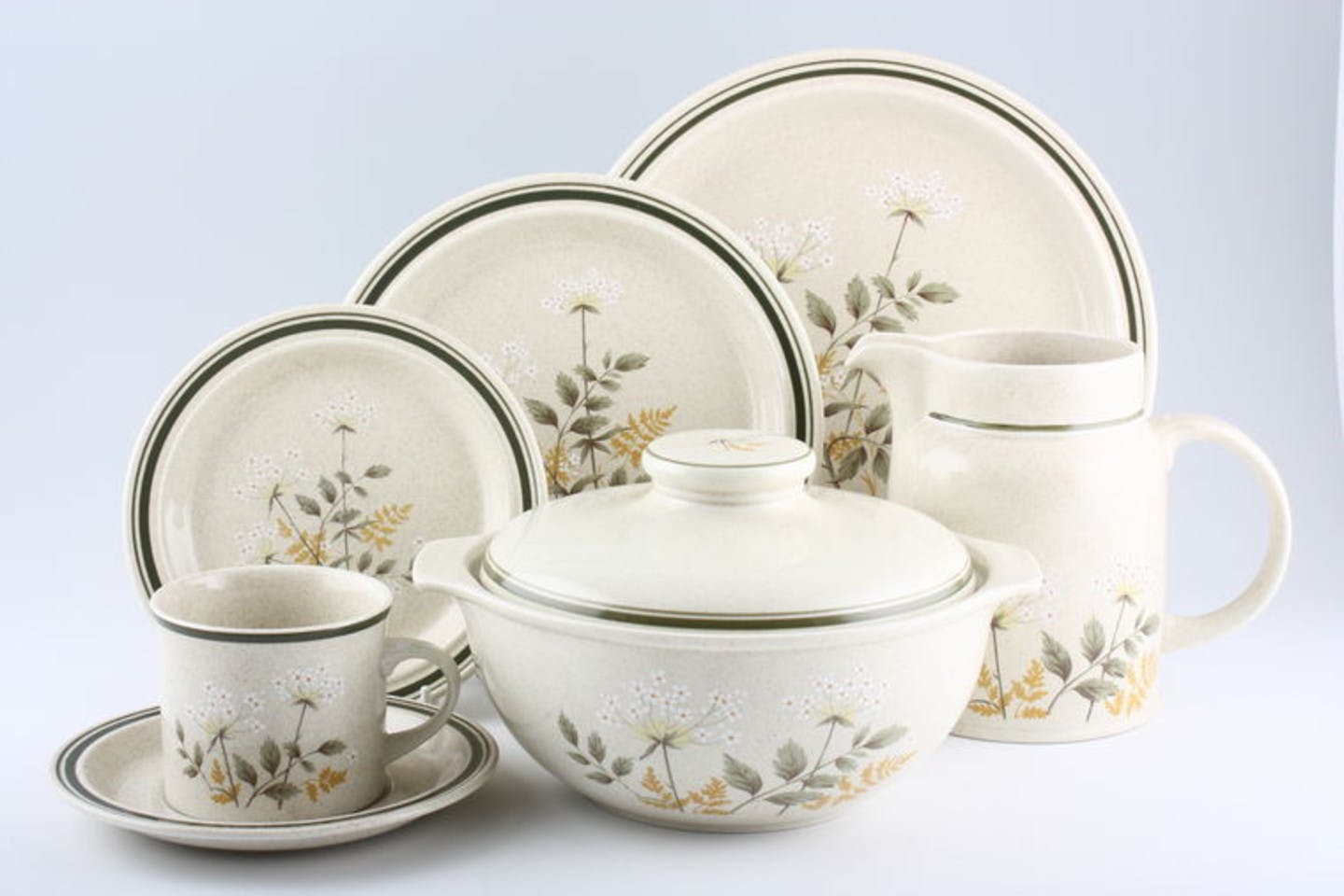 Pattern highlights
Many patterns enjoyed huge success in the 70s and 80s, but Florinda (81-92), with its simple brown band bordering a blue, green and white floral design, and Bredon Hill (82-92), which has a finer border and features pink, white and purple flowers, were two of Lambethware's most popular. The Harvest Garland (77-92) pattern, a bold design featuring a double green band with a central fruit ring, and Will O' The Wisp (78-92), also with the double band but decorated with delicate white flowers and foliage in shades of green, were in production for around 15 years.
Lambethware today
Royal Doulton Lambethware continues to be very much admired and is often still in daily use with our customers who are looking to replace damaged or missing items, or extend their favourite patterns with hardwearing casseroles, spacious serving platters or any number of teacups and saucers.
Our Lambethware stocks, as with all discontinued tableware stocks, at Chinasearch HQ are usually very strong, but if we don't have the exact piece a customer is looking for, we'll happily begin a free and no-obligation search to track it down and help our customers further enjoy their china collections.
< Return to blog