How to Choose a China Set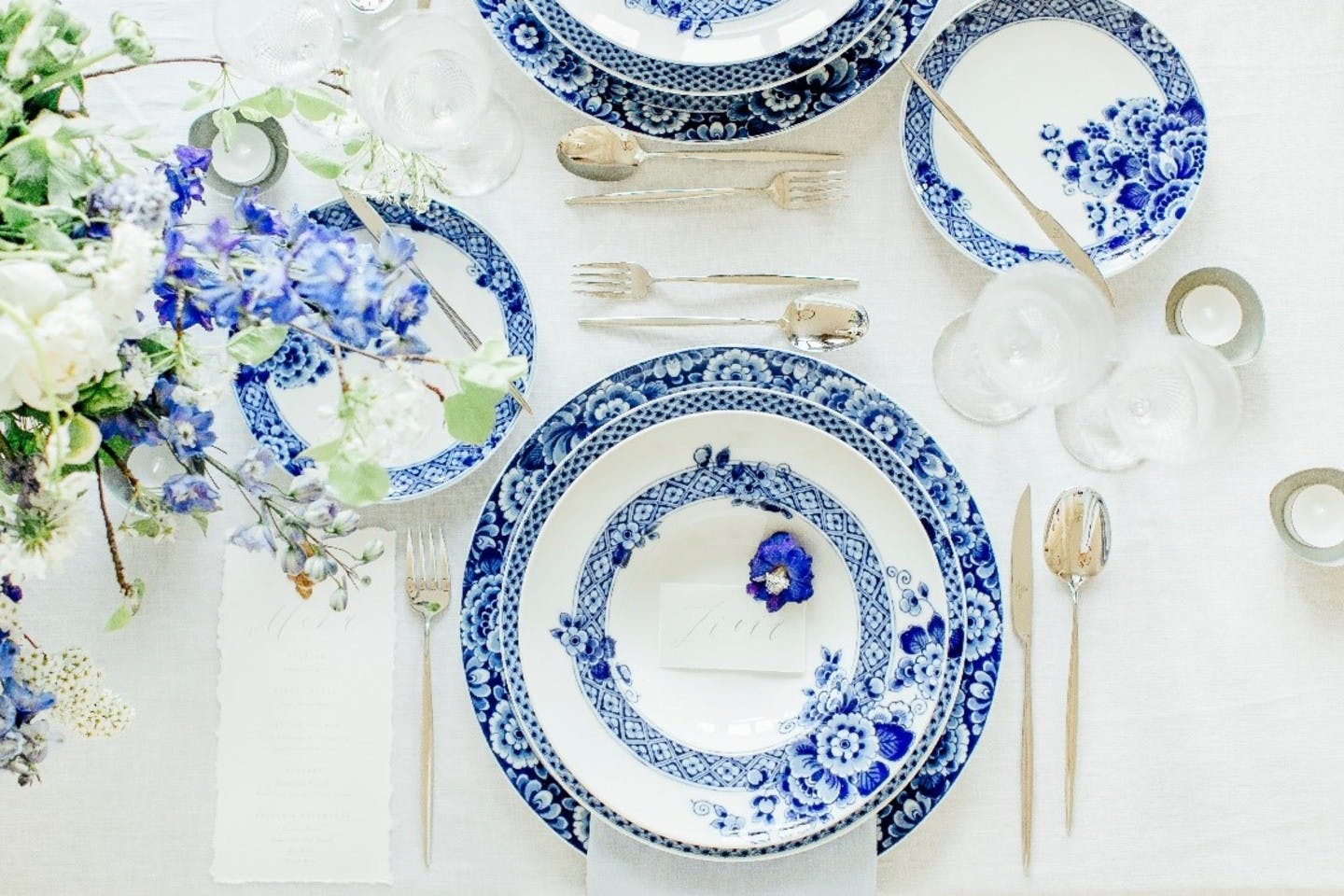 Purchasing a dinner set isn't always a simple matter and can feel a little daunting at times. Whether you're new to the market, or a seasoned collector, it's essential to take your time and enjoy the process.
Chinasearch Top Tip: Don't rush into buying just any old set; take your time to choose something that's right for you.
Occasion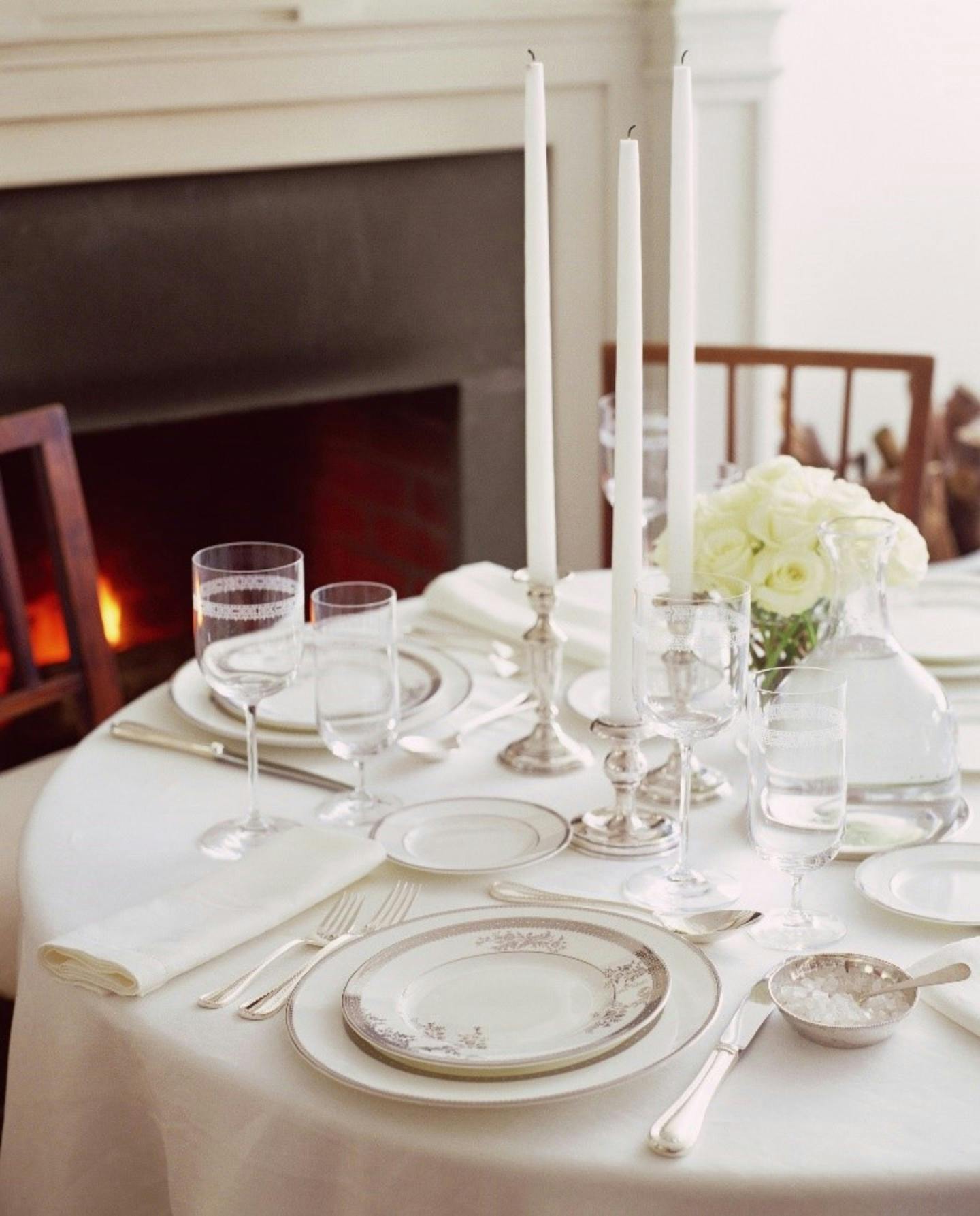 Do you need something for everyday mealtimes with the family, informal events with friends or something for entertaining? It seems obvious, but what you are going to use your china for will influence what pieces you will need.
For a family tea, you probably don't need much more than plates and bowls, but for informal occasions and entertaining will you need platters, serving bowls, sauce boats, side plates, teacups, sugar bowls or a cake stand?
If you had bought a full dinner set from Spode in the 1950s, you would likely have been offered a traditional 92-piece set including.
· 12 Plates 10" Dinner
· 12 Plates 7" Tea or Salad
· 12 Plates 5" Bread and Butter
· 12 Teacups and Saucers
· 12 Cream Soup Bowls and Stands
· 1 Dish 10" Meat Platter
· 1 Dish 14" Meat Platter
· 1 Baker 9" Open Vegetable Dish
· 1 Sauce Boat and Stand
· 1 Covered Sugar Bowl
· 1 Creamer
Then the optional tea and breakfast pieces.
Today you may decide that six dinner plates, six side plates and six cereal bowls are a great start and then add some pasta bowls and serving items later on. Many modern tableware collections, such as Royal Doulton's latest efforts, are focused on casual dining, but if you enjoy entertaining, there are still plenty of options out there.
Chinasearch Top Tip: A standard place setting should include china, cutlery and glassware for each person.
Style Choices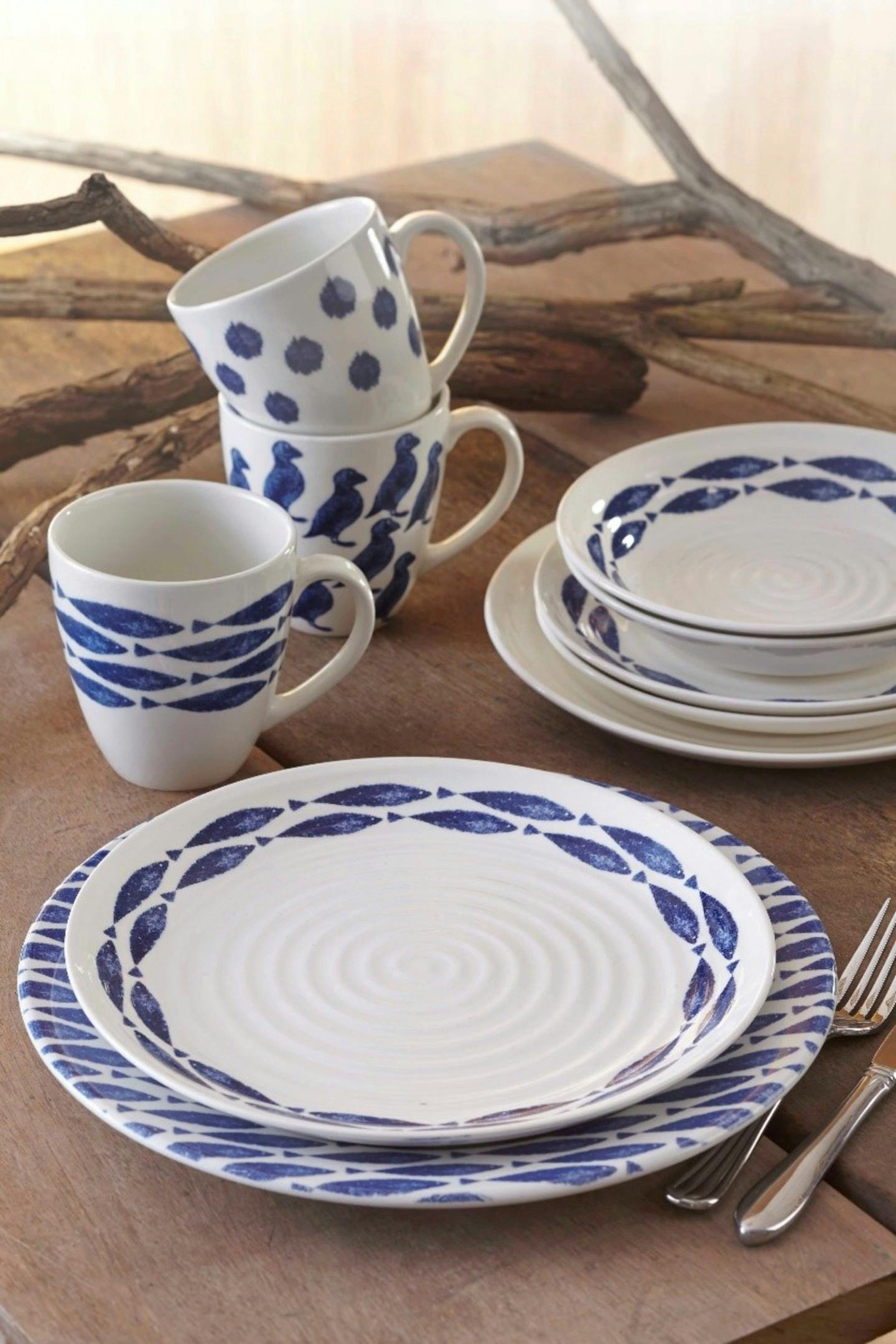 Choosing the right set can be an overwhelming process since the options are absolutely endless. Our choices should be a statement of our personal tastes and unique personality, which means that there are no right or wrong answers – but it does take a little work to find something that really does reflect your identity.
Deciding if you want matching items or you'd like to mix-and-match is a great place to start. You can then decide if you're looking for a brand-new set or a few new items in a different colour or style to refresh and add further interest to your existing china set.
The market is so vast and varied that you can find a wide array of different colours and patterns to suit any taste. Although it is not all about colour and pattern, the shape and size of the pieces also influence how we enjoy our china.
For some pieces the shape is key to the design – even a plate, although often round, can also be a rimmed or a coupe shape. These small details can have a significant effect on how you use your set.
Material
Today, the word 'china' is a common phrase used to describe dinnerware as a whole; the word initially coined as a synonym to describe porcelain that was first made in China. So, what are the options:
Earthenware
Earthenware clay is fired at relatively low temperatures of around 1,100°C. This produces a slightly porous low strength ceramic. Earthenware will always be glazed and is commonly quite thick to compensate for its low strength, although it is easily chipped.
Stoneware
Stoneware clay is fired at a higher temperature of 1,200°C. The higher firing temperature and characteristics of the clay create a fully vitrified ceramic with higher strength, durability and chip resistance compared to earthenware.
Stoneware is generally a thick and heavy product.
Fine China & Porcelain
Porcelain clay is fired at very high temperatures of up to 1,450°C. This produces a robust and often translucent material in appearance. The earliest forms of porcelain originated in China around 1600BC and manufacturers have been striving to replicate this fine and translucent ceramic ever since.
Variations of porcelain can be known under several aliases, including fine china. High-quality is something that remains the same, whatever guise it may appear under. Fine china is robust, shock-resistant, bright white and noticeably thinner, although it's still very hardy and won't chip or break easily.
Bone China
Bone China originated in England and was perfected by Josiah Spode to compete with the influx of Chinese porcelain imported into Britain. The main difference between fine china and porcelain is in the use of cow or ox bone-ash. The fine particles of burnt animal bone gives the china its strength, colour and incredible clarity.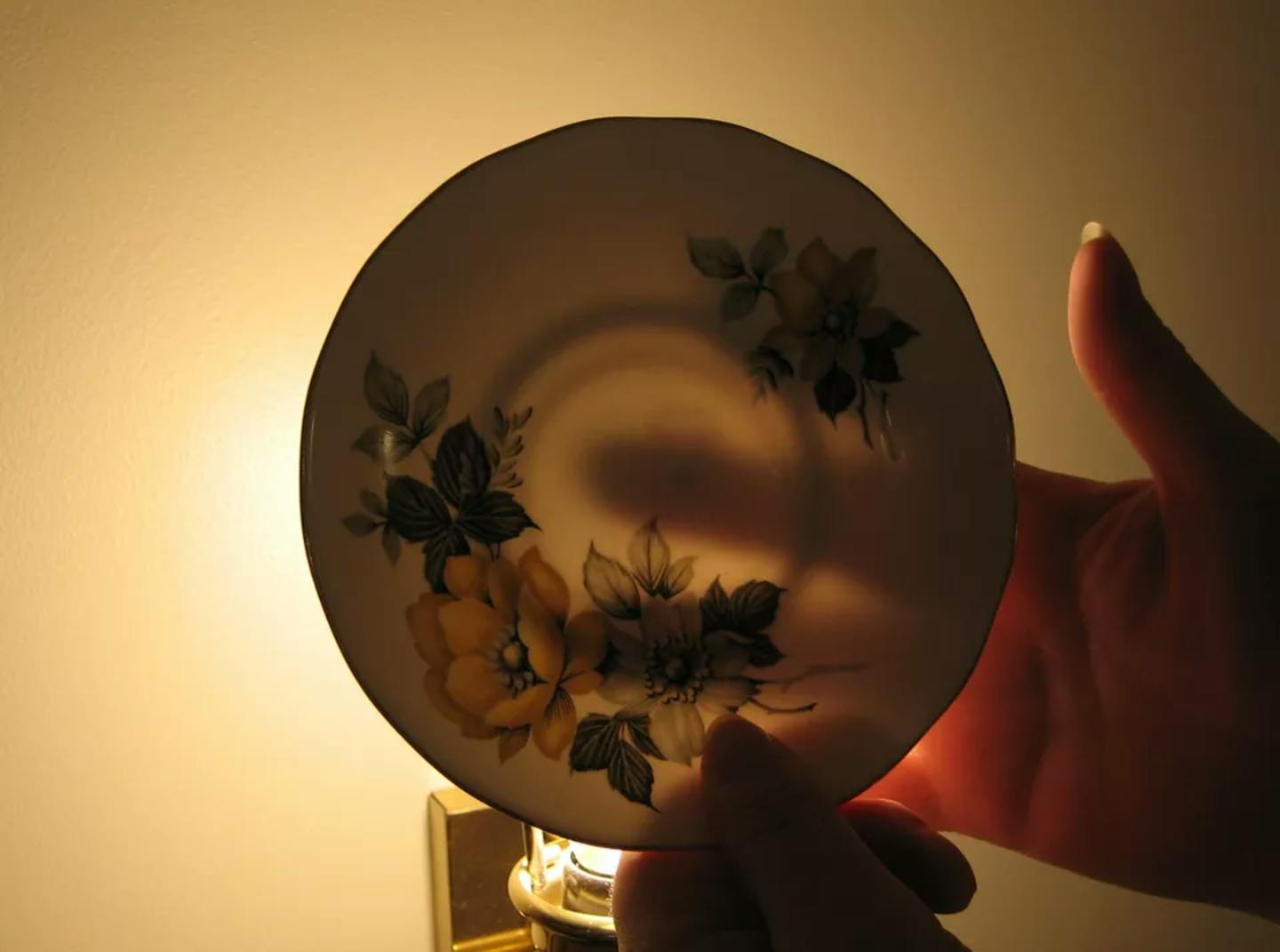 To be genuinely classed as bone china, the body needs to contain a minimum of 30% of phosphate derived from animal bone. This produces a very strong, delicate looking and translucent ceramic. So, despite its fineness, bone china is a very durable product.
Chinasearch Top Tip: The material and style of a set often go hand in hand. Earthenware and stoneware are both generally thicker products, which suits a more casual style whereas porcelain and bone china are much more elegant, which suits more contemporary and formal designs.
Daily Care of your Set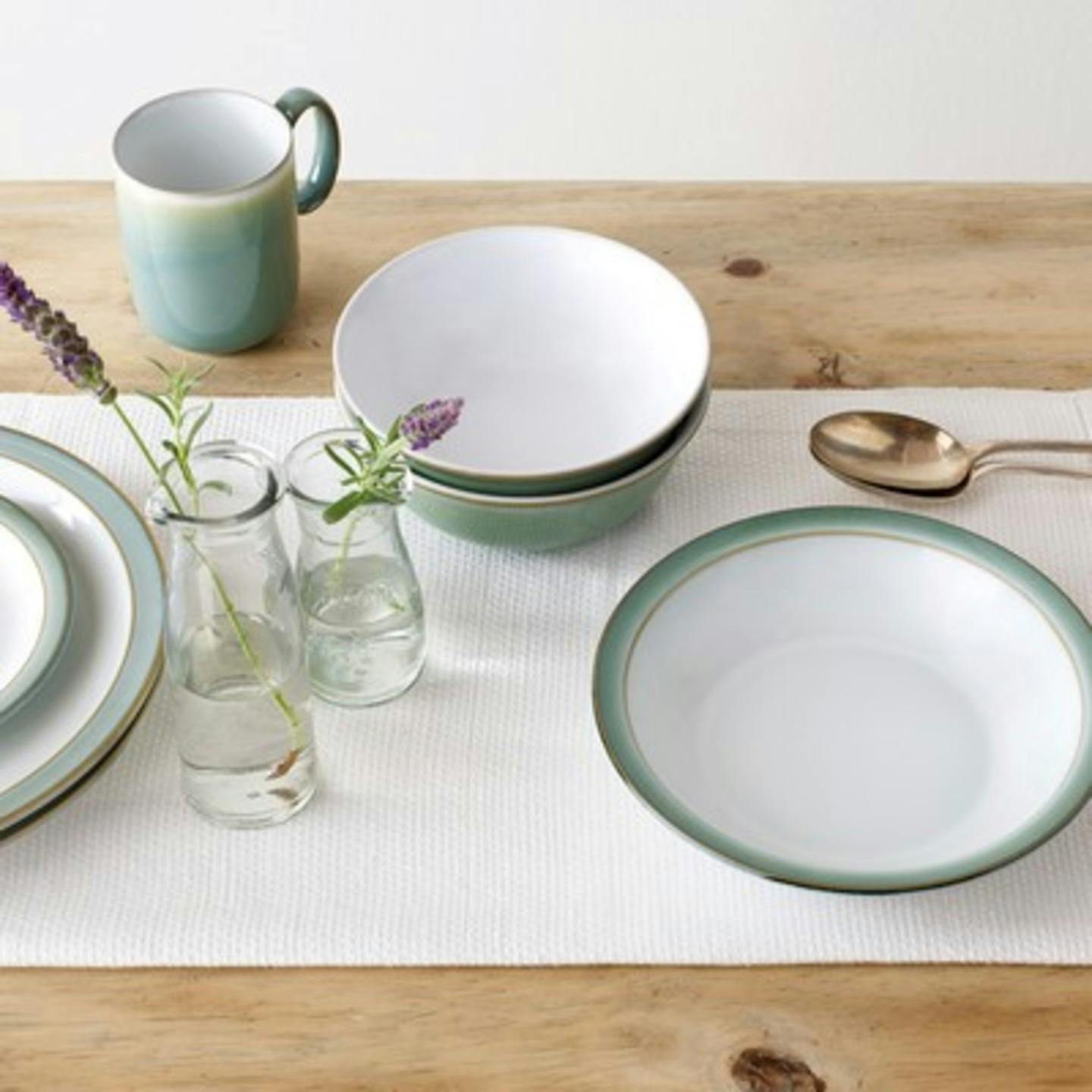 Whether your set is dishwasher safe depends a lot on how the decoration has been applied. The decoration can be applied under the glaze, within the glaze or on top of the glaze. When the decoration has been applied on top of the glaze, it has no protection and is more likely to fade, especially with regular dishwasher use.
The quality of the glaze is also essential, and lower quality glazes can lose their shine with regular dishwasher use. This is noticeable with some of our replacement china ranges which were produced before glazes and dishwasher detergents were improved.
To be entirely sure whether your set is dishwasher and microwave safe, you need to follow the manufacturer's advice. But as a general rule for new china, if your collection is decorated with precious metal such as a gold band then it is not microwave safe and regular dishwasher use is NOT advised. Otherwise, it is likely to be microwave safe, and as long as you use a good quality detergent, then there should be no issues with dishwasher.
Need More Help?
At Chinasearch, we want to make sure that finding that piece of replacement china is as simple as possible, so whether you are looking to replace a damaged cup or extend your dinner set, we're here to help.
For more information about anything we've covered in this blog, contact us today or visit our Kenilworth showroom to view our extensive product range Our experienced team can have your piece picked, inspected, cleaned, packed and delivered safely to your door in just a few days.
< Return to blog