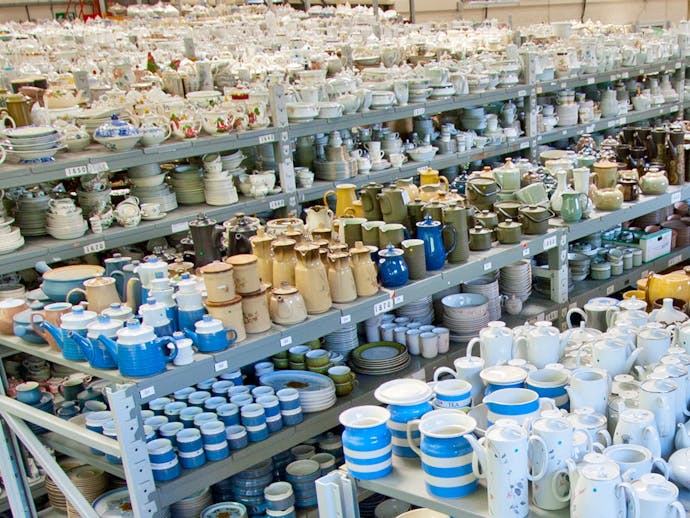 The Chinasearch Warehouse
Our 13,000 sq ft warehouse is a unique place with hundreds of thousands of pieces in stock ready to be picked and despatched. Take a look with our digital tour.
All of our stock is listed on our website for you to browse. If you ever need more information on an item just give our customer service team a call. They will pick the items from the warehouse and call you back to make sure you get exactly the right piece. If you are visiting us in Kenilworth, let us know which pieces you are interested in and we will have them available for you to view in our showroom.
Read More